Why You Must Invest In The EV Charging Business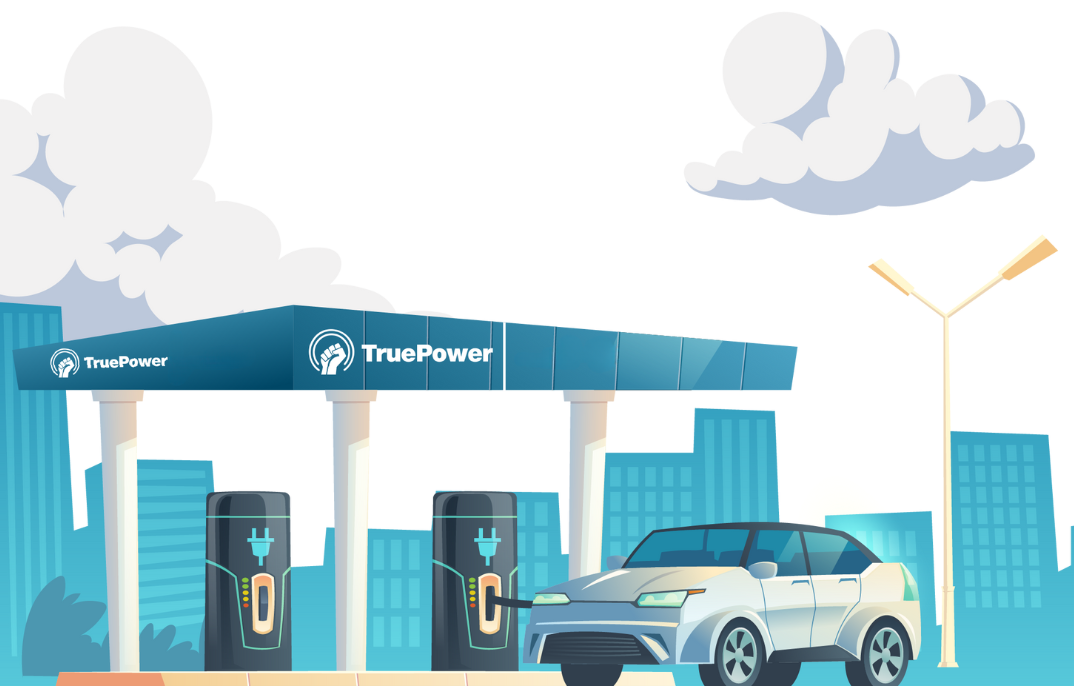 The Rise of Electric Vehicles (EVs) is changing the landscape of the transport industry as a result nearly 49% of growth will be recorded in the EV sector in upcoming years, and will see 1 crore of annual unit sales by 2030. As per The Hindu Business Line news, nearly 10 Lakhs EV were sold in 2022. As the world shifts towards more sustainable forms of transportation, EV charging infrastructure is becoming increasingly important in 2023.

In this article, we will explore the reasons why investing in the EV business is a smart move for entrepreneurs and investors. We will examine the benefits of EV charging stations, the growth of the EV market, and the potential for profitability in the EV charging industry.
Benefits of EV Charging Stations in India.
With the 3rd largest road network in the world, the total number of gasoline vehicles in India is above 302 million. Road travel is the preferred choice in India with over 64 percent of the population who use personal or shared vehicles for commuting. The Government aims to achieve a target of 30% EVs on the road by 2030, and here the EV charging stations play a crucial role.

The benefits of EV charging stations extend beyond simply providing a place for EV owners to recharge their vehicles. They can also help to improve air quality and reduce carbon emissions, making cities and communities cleaner and more sustainable. In addition, EV charging stations can be a powerful tool for businesses looking to attract customers. By offering EV charging as a service, businesses can cater to the needs of the growing number of EV owners, potentially increasing foot traffic and sales.

Furthermore, governments offer incentives for businesses that install EV charging stations, additionally some states offer grants or other financial incentives to businesses that install EV charging stations. By taking advantage of these incentives, businesses can reduce the cost of installing EV charging stations and potentially increase profitability.
Growth of the EV Market in India
One of the most significant reasons to invest in the EV charging business is the growth of the EV market. Currently, the EV market is growing at 49% and it is estimated that there will be 1 crore units in annual sales in upcoming years. According to recent reports, the number of electric cars on the road worldwide surpassed 10 million in 2020, the report predicts that the number will increase to 145 million by 2030, representing a significant market opportunity for the EV charging business.

The growth of the EV market is being driven by several factors, including advancements in battery technology, the declining cost of EVs & government incentives for EV adoption. In addition, many major automakers have announced plans to shift towards producing more EVs in the coming years, further driving demand for EV charging infrastructure will increase.
Profitability in the EV Charging Industry
Investing in the EV charging business will be profitable for several reasons. First, as the number of EVs on the road increasing day by day, and the demand for EV charging infrastructure is also increasing. This creates a significant market opportunity for EV charging businesses in India.

In addition, EV charging stations can generate revenue through several different models. For example, some EV charging stations charge customers on a per-kilowatt-hour basis, while others offer a subscription-based model.

Furthermore, many EV charging stations offer additional services to customers, such as free Wi-Fi, food & beverage options, and even car washes. These additional services can help to attract customers and generate additional revenue In EV charging stations.
How You Can Host an EV charging station with True Power
True Power, EV hosting program is designed to help folks like you to become a part of the electric vehicle charging movement industry and earn income. True Power is already trusted by thousands of people and has hundreds of hosting partners, making us one of the top leading EV charging networks in India.

At True Power, we are committed to quality, and we are leaders in the industry when it comes to building top-notch hardware and software solutions for EV charging. When you partner with us, you'll get comprehensive support, from installing chargers at your location to ongoing maintenance to keep things running smoothly and perfectly.
Why Choose True Power?
We at True Power strongly believe in collective growth. Our achievements are interdependent with yours, and we are dedicated to extending full support to ensure you earn returns on your investments. Here's what we'll do:



We assist in the setup of EV Infrastructure and share our knowledge and expertise to ensure smooth operations and management.
We offer comprehensive technical and non-technical assistance, covering the installation and operation of EV charging stations.
Additionally, we provide a site design and construction handbook with standard operating procedures to help construct appropriate infrastructure for EV charger installations.
We provide a Charging Station Management System to optimize and track real-time charger utilization and functionality.
We also add your charging station to our extensive pan-India network of EV charging stations to increase your business opportunities.
We provide collateral for all our hardware and software solutions, so you don't miss out on anything.
Additionally, our dedicated team offers 24*7 customer support to ensure a seamless experience.