Future of Electric Vehicles In India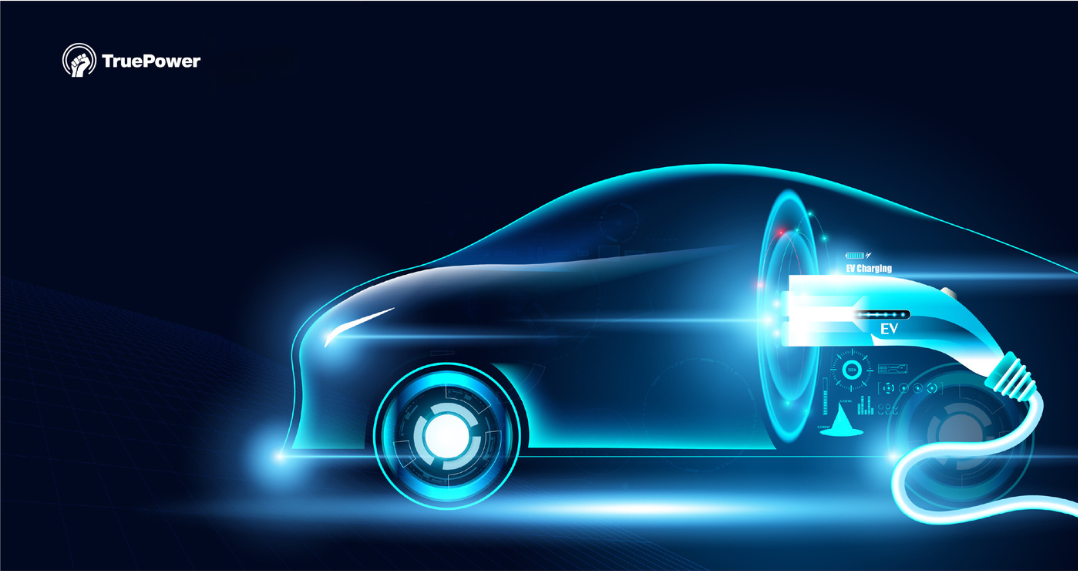 In terms of economic growth & environmental concerns, Electric Vehicles (EVs) hold great potential for India. As the country moves towards a more sustainable future and Eco-friendly nature, EVs will play a significant role in building the country's economy. This blog aims to explore the "Future of Electric Vehicles in India" & the impact they will have in the coming years.
What is an Electric Vehicle?
An electric vehicle (EV) is a type of vehicle that runs on electricity insi. This means that instead of filling up the tank with gas, you charge the vehicle's battery with electricity to power an electric motor that moves the vehicle. There are two main types of electric vehicles: battery electric vehicles (BEVs) and plug-in hybrid electric vehicles (PHEVs). BEVs rely solely on their batteries to power the electric motor, while PHEVs have both a battery and an internal combustion engine (ICE) that can be used in addition to the battery.

Electric vehicles (EVs) are gaining more popularity nowadays because of their positive impact on the environment and lower overall expenses compared to traditional vehicles. They produce zero or very few harmful gases, which not only helps in reducing air pollution but also in mitigating the effects of climate change. Moreover, EVs have simpler mechanisms with fewer moving parts compared to traditional vehicles, which translates to lower maintenance costs and reduced operating expenses in the long run.
The Role of Electric Vehicles in Building the Indian Economy.
Electric vehicles (EVs) play a crucial role in building the Indian economy in several ways. Here are some of the ways in which EVs can contribute to the growth of the Indian economy:

1.Reduced fuel import bill: India is one of the largest importers of crude oil in the world. In 2022 India imported nearly $199 Billion of crude oil. By promoting the use of EVs, we can reduce our dependence on imported oil, thereby saving foreign exchange and reducing the country's oil import bill and use that money in developing other infrastructure in the country.

2.Job creation: Job creation: As per a recent report the EV industry may create 50 million direct jobs by 2030. The EV industry in India can lead to the creation of new jobs in various areas such as the manufacturing sector, sales & services sector, and many more. This will help to boost employment opportunities and contribute to the overall development of the country's economy.

3.Reduced air pollution: According to a world air quality report India is in the 8th spot in the top 10 most polluted countries. The use of EVs can significantly reduce air pollution in cities like Delhi, Mumbai, Kolkata, and Chennai, which is a major problem in India. Cleaner air can improve public health and reduce healthcare costs, thereby contributing to the economy.

4.Export opportunities: India can become a major exporter of EVs and EV components like lithium-ion batteries which have higher energy densities than lead-acid or nickel-metal hydride batteries. Recently the Ministry of Mines reported that they have discovered 5.9 million tonnes of lithium ore in Jammu. India is a large domestic market and the presence of a skilled workforce can help to boost exports and contribute to the country's economic development.
What are Government initiatives for EV vehicles?
The Indian government has introduced several initiatives to promote the adoption and use of electric vehicles (EVs) in the country.

1.FAME Scheme: The Faster Adoption and Manufacturing of Hybrid and Electric Vehicles (FAME) scheme were launched by the Indian government in 2015 to promote the manufacturing and adoption of EVs in the country. The scheme provides incentives for the purchase of EVs and supports the development of charging infrastructure. In 2019 FAME 2 plan was launched with a 10,000 crore budget to Support.

2.GST Reduction: In 2019, the government reduced the Goods and Services Tax (GST) on EVs from 12% to 5%. This reduction in GST aims to make EVs more affordable and increase their adoption.

3.The National Electric Mobility Mission Plan (NEMM) aims to promote the use of hybrid and electric vehicles as the primary choice for buyers, with the ultimate goal of replacing traditional vehicles and reducing liquid fuel consumption within the automotive sector of the country.. Under this plan, the government aims to achieve a target of 30% EVs on the road by 2030.

4.Charging Infrastructure: The government has set a target of setting up 2,700 EV charging stations across the country in the first phase of the FAME scheme. The government has also provided financial assistance for the installation of charging infrastructure.
Latest market trends for EV sectors
According to the India Energy Storage Alliance (IESA), the Indian EV market is expected to grow at a 36% CAGR (compound annual growth rate) as the country's automobile industry, currently, the world's fifth-largest, is projected to become the third-largest by 2030. However, India's reliance on conventional energy supplies, including imported crude oil, is no longer sustainable given the country's growing population and increasing demand for automobiles.

To address this, NITI Aayog aims to achieve 70% EV market penetration for commercial vehicles, 30% for private vehicles, 40% for buses, and 80% for two and three-wheelers by 2030, with the ultimate goal of reaching net-zero carbon emissions by 2070.

The Indian electric vehicle market, valued at USD 1.43 billion in 2021, it is predicted to grow to USD 15.89 billion by 2027, at a CAGR (compound annual growth rate) of 47.09% during the forecast period (2022-2027).
Conclusion
In conclusion, the future of electric vehicles in India is promising but will depend on several factors. The Indian government has set ambitious targets for the adoption of electric vehicles, including a target of 30% of all vehicles on the road being electric by 2030.

The Indian government has implemented several policies and incentives to encourage the adoption of electric vehicles, including tax credits and subsidies for electric vehicle manufacturers and buyers, as well as investment in charging infrastructure. Additionally, several Indian automakers have started manufacturing electric vehicles, and international players have also expressed interest in entering the Indian market.

The increasing awareness and demand for sustainable transportation solutions, coupled with government initiatives and the entry of international players, are expected to drive growth in the Indian electric vehicle market. However, it will require continued investment and innovation in the sector, as well as consumer awareness and education to achieve the government's targets and make electric vehicles a viable and attractive option for India

You can join the EV revolution too. Whether you own a small grocery store or a large shopping mall, located in the heart of the city or on a highway, if you have a space where customers can spend 20 minutes to over 1 hour, you can become a TruePower Host with minimal requirements.